MIDI – a company located in Međimurje at Kalnički odvojak 7, Ivanovec – has been engaged in the production and installation of steel structures, metal equipment, machines, machine parts, and industrial plants for three decades. They are best known for their reliability in all aspects. Many satisfied customers across the European Union can confirm the quality of their products and the reliability of their service.


4000 tons
Annual production of finished products

97%
export to Germany, Switzerland and Austria
Technological possibilities and
a wide range of services
The recognizable quality and therefore the demand for MIDI's services mostly stem from a wide range of technological possibilities: manufacturing of products of up to 30 tons, machining of products of over 10 meters in size, producing complex welded parts according to customer designs, and anti-corrosion protective varnishing.
Other great advantages include the possibility of special welding, non-destructive weld testing, digital metering of dimensions, and engineering – structural product design. The internal welding school constantly generates new welders.
Engineering - A35:B46 product development
Production of complex welded parts according to customer designs
Digital dimension measurement
Products of up to 30 tons
Plasma and gas cutting with drilling and thread cutting
Anti-corrosion protection by varnishing
Large dimensions machining
Circular bending of sheet metal up to 6 m / 600 tons
Non-destructive weld testing
Circular welding of sheet metal up to 30 mm / 3 m (S355)
Most often the thickness of the material ranges from 5 to 100 mm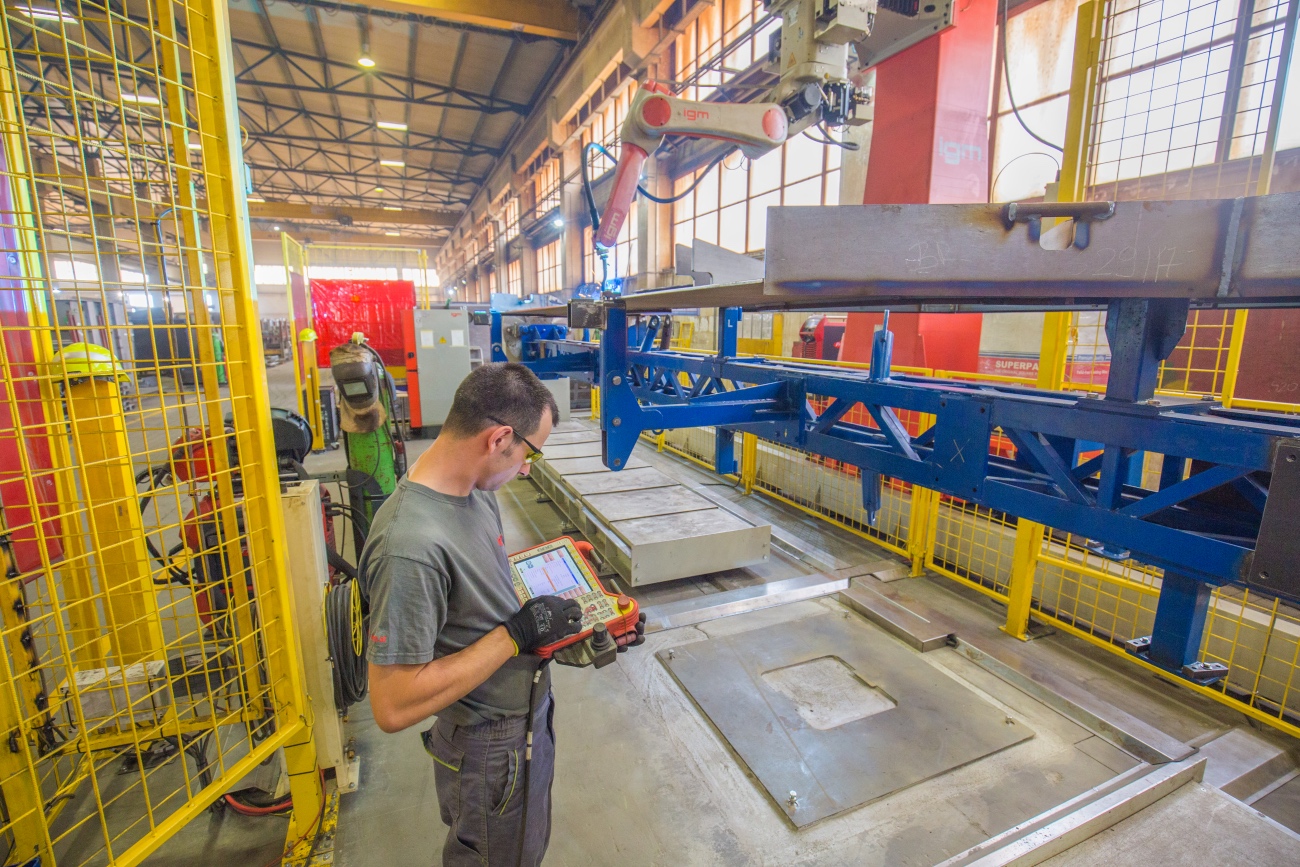 The most advanced technology is used in the production process – Robotic MAG welding – product dimensions 13,000 x 2,500 mm; 6 tons
square meters of production halls
total plant area is over 8 acres